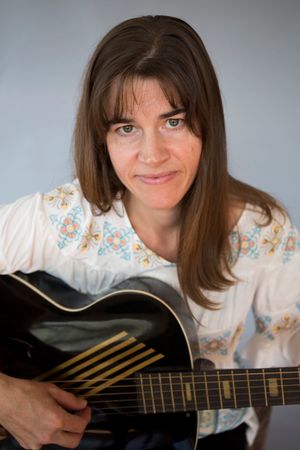 ---
"A new carrier of local singing traditions"
-Thomas McGowan, North Carolina Folklorist 
Susan Pepper is a dynamic musician, performer and educator dedicated to sharing heartfelt songs old and new and building community through song. Her repertoire and performances are informed by her research with older mountain musicians and community members. Susan's engaging performances include unaccompanied ballads as well as songs with banjo, dulcimer and guitar. Most of her songs of tradition come from her work researching and learning from elders in western North Carolina. Above all, Susan loves to sing, and her voice naturally fits with the old style of mountain singing. She is also a songwriter, and her original music is inspired by tradition as well as stories of people past and present. An awareness of nature and the sacred that surrounds us infuses her compositions.
Susan has taught ballad workshops at the John C. Campbell Folk School and Youth Traditional Song Weekend  in Becket, MA. She has performed at the Bascom Lamar Lunsford Festival Ballad Swap (Mars Hill, NC), Mountain Heritage Festival (Cullowhee, NC), Appalachian Festival (Cincinnati, OH), Appalachian State University (Boone, NC) and the Library of Congress.
Her solo debut Hollerin Girl (2015) features traditional ballads and folks songs and originals and  her sophomore release, the Prettiest Bird (2020) features mostly originals. She has produced several CDs including On the Threshold of a Dream featuring the unaccompanied singing of traditional NC singers Pearl Hicks, Rosa Hicks, Zora Walker and Hazel Rhymer as well as Alleghany Jammin', a promotional CD for the Junior Appalachian Musicians Program in Sparta, NC which she directed for 2 years. Susan has a Master's Degree in Appalachian Studies from Appalachian State University and wrote a thesis on NC ballad singers A Whistling Girl and a Crowing Hen Always Come to Some Bad End. Susan has led workshops at community centers, elementary schools, and art centers locally and regionally; she has also taught Appalachian Studies at the college level.