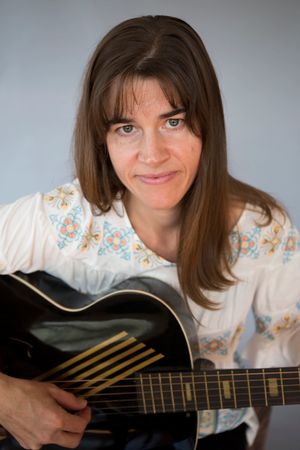 ---
"A new carrier of local singing traditions"
-Thomas McGowan, North Carolina Folklorist 
Steeped in the musical traditions of western North Carolina, Pepper is a ballad singer and multi-instrumentalist who lived for several years in Boone and now calls Jackson County home.
With a Masters Degree in Appalachian Studies, Pepper has worked in many capacities with the JAM program and continues to lead workshops in traditional music, ballad singing and storytelling. She is also a co-producer and featured performer in the Appalachian music film The Mountain Minor. Pepper has release three albums, including her most recent The Prettiest Bird, which is a collection of mostly original songs written over the last 15+ years.
Susan Pepper is an authentic tradition-bearer, a cultural broker bridging the gap between generations of musicians past and present. According to Pepper, she sings, "as a way to remember and honor past generations and to draw on the strength of their songs and stories as we travel forward." Her philosophy is that music—melody, rhythm, lyrics—is something that should captivate, inspire, and fill people up.
-Bio by Brad Farthing, Town of Boone, Cultural Resources